Capabilities
Manufacturing Capabilities
Griffin's high quality, industry-leading products are manufactured according to exacting specifications by craftspeople that really care about the end result…safety and satisfaction throughout the life of your armored vehicle. As the world's largest armored vehicle supplier, we provide support to armored route trucks, armored coin trucks, specialty armored vehicles, and security products. Using knowledge attained from 40+ years in the manufacturing industry, our team can design and fabricate any specialty project that you might need.
Our manufacturing efforts are made possible by a large team of AWS certified welders, capable of welding a variety of material types including military spec'd armor plate, stainless steel, and aluminum. Griffin's welding department utilizes 32 on site and portable mig welders, as well as portable tig welders.
An on staff CWI (certified weld inspector) with 25 years of CWI experience and 30+ years of welding industry experience, gives us the ability to provide the best welding techniques to our customers.
Griffin uses only top quality paint products and has a paint crew with more than 80 years of combined paint experience. The ability to handle large volume paint projects is made available by our (4) separate 40' x 12' x 13' downdraft bays, a custom engineered high-heat drying bay, and a custom engineered sandblasting bay, all in which allow us to offer our customers a variety of services.
A 3K Watt laser, oversized shearing unit, heavy duty iron worker, (3) 3-ton boom cranes, as well as (9) overhead-traveling cranes are all additional machines and equipment utilized in our various manufacturing processes.
---
MANUFACTURING TECHNOLOGY
At Griffin, Inc., we take pride in the fact that each armored truck we build is completely manufactured and fabricated in our facility. Using the latest in modern technology, and strategically placed work cells throughout the plant, we are able to reduce the 100's hundreds of small parts down to a few major components, thus improving the cost and efficiency of our end products.
Lincoln Electric Welding Robot.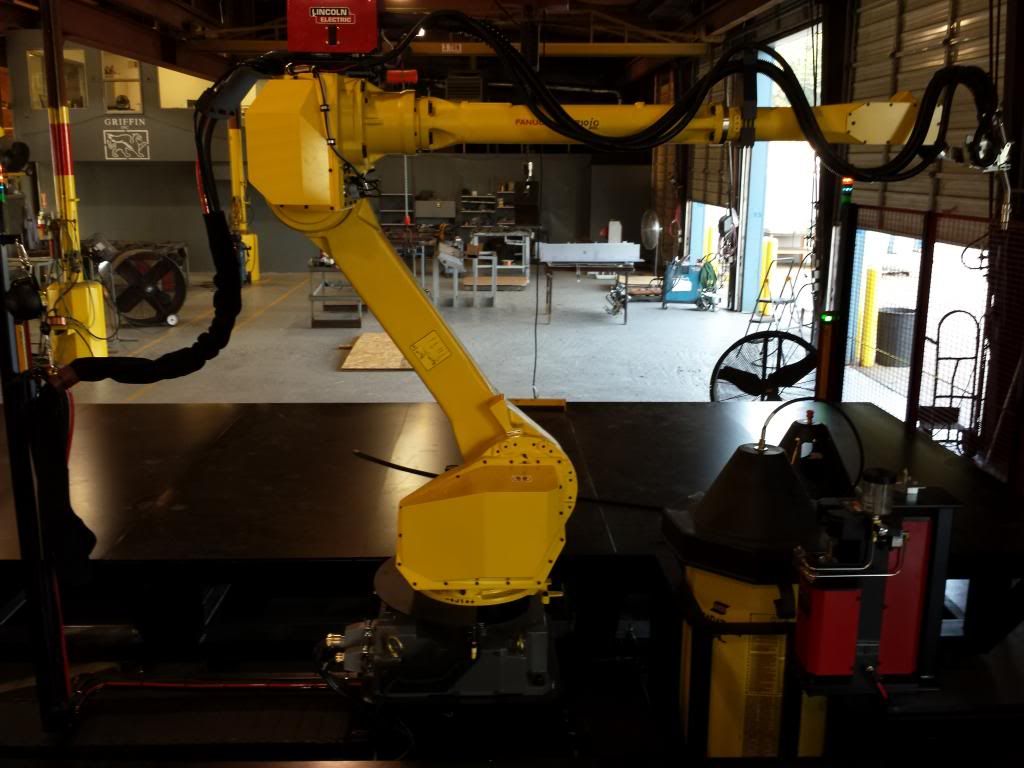 Griffin has the latest in automated welding technology
in our 60,000 sq ft manufcaturing facility. This technology alffords
us the ability to increase our productivity and capabilites as a manufacturer.
Additionally, the magnitude of the machine itself allows us to take on larger jobs
and achieve even greater results than before.
Trumpf L3030 Laser.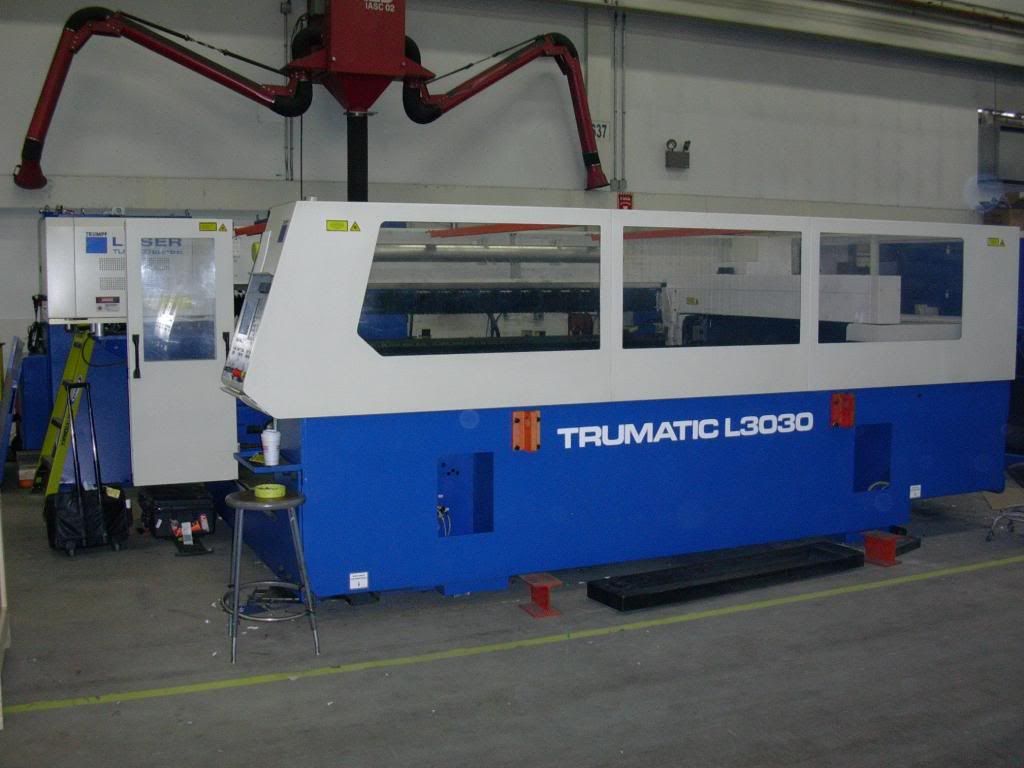 Our laser machine provides precision to the component parts we
manufacture, as well as increased efficiency that allows us to
remain competitive in terms of price and deliverability. With the
capabilities of cutting up to 1" thick steel, precision cutting, and a
large capacity cutting table, this machine provides Griffin, Inc. with one more
tool to help us deliver the best products possible to our customers.
Trumpf 5230 TruBend Press Brake
As one of the world's most innovative press brakes, and touting one
of the largest selection of Di's in its class (in which we have over 100
custom selections at Griffin,) the Trumpf 5230 press brake gives us the ability to
complete even the largest of jobs. Capable of 230 tons of force, it gives us the
ability to perform a wide range of jobs, suiting all of your needs.
---
Engineering Capabilities
We integrate the latest engineering technology into every product we manufacture, through the use of SolidWorks 3D modeling software, AutoCAD two-dimensional CAD software, and Sigmanest CAM software for programming both high-definition plasma and laser to provide the best yield from sheet metal.
Our talented engineering staff provides the skillset and expertise necessary for future development and research required to stay ahead of the security dynamics in today's cash-in-transit industry. Our engineering staff consists of mechanical and electrical design engineers, as well as CAD technicians and CNC programmers. The investment in our engineering department provides us the necessary resources to continue to support the cash-in-transit industry with competitive pricing, short lead-times, innovation, and cutting edge technology.
We have taken extreme care in selecting our staff here at Griffin Inc in both manufacturing and engineering, so that we can send a strong message to you. "Protecting the lives and securities of your families, businesses, and friends is our number one goal, and a mission we accept wholeheartedly."
SolidWorks – Aids in three dimensional design and fabrication of new bodies.
Sigmanest CAM – Computer Aided Manufacturing software aids in the efficient cutting of flat parts on laser and HD plasma.
AutoCad – Computer Aided Drafting software aids in two dimensional simple design projects.